Set order for LPG Bandar Abbas




Offer Detail
 


Product LPG Bandar Abbas
Specification:  C3 55، C4 45 ،H2S 5-20، RSH 150-250 ، C2 & LIGHTER MAX 1,mix of 30% Butane and 70% Propane
Quantity:  44000
Delivery Term  FOB 
Price  -20 USD
Description:  
LPG Iran for Export

NIOPDC as owner of several refineries and producer of LPG and other oil products produce LPG and deliver with FOB Term in BandarAbbas port Iran.

Price of LPG is based on price of LPG in CP OF Saudi Arabia for Butane and Propane with a discount or premium applied by the seller in Iran.

Note: Offered price is only an estimation and shall not be used for decision.

Prices of LPG in CP of Saudi Arabia in August 2018:
Price of Propane 580 USD/mt 
Price of Butane is 595 USD /mt 
Average price of LPG in CP of Saudi Arabia is 585.5 USD/mt with MIX of 30% Propane to 70 % Butane.
For this offer there is 20 USD/MT as discount on CP Aramco

The buyer of LPG from NIGC need to accept regulation, price formula, delivery term and payment terms as bellow:
Product : LPG
Mix OF propane and butane according to the order of client
Packing of LPG : Bulk in warm form which need refrigerated vessels for transportation
Quantity : 5000mt to 40000mt in one or several shipment
Specification of LPG : as attached specification to this offer
Payment : 105% of value of LPG to the seller account in IRR or in EUR or USD currency out of Iran to the seller (NIGC) account.
Performance bond by the buyer : 10% of payment will be assumed as contract performance guarantee for cases buyer fails for introducing and shipment of LPG in due dates.
The buyer is responsible for all costs in PORT of loading.

OPAP as purchase consulting company in association with the seller offers best buying service to importers of LPG from Iran, assuring fast and reliable process .
The buyer OF LPG need to close commission contract with us and cover payment by deposit of commission in a money exchange company.

The buyer of LPG need to provide request , company establishing documents , resume of company , fund proof addressed to NIGC and passport copy.

---
How Set order by OPAP Consultancy

We are happy from your attendance on our website.
Please send your order with full detail and introduce your company with resume.

Your order will be considered closely and you will receive answer in a few days with full terms and procedure.

In case you agreed with offered terms and procedure ,the buyer need to close buying consultancy contract with us and apply for conditional guarantee in bank or by money exchange company.

So the buyer need to be familiar with Iran organizations and regulations and it is better to hire a representative to follow his deal in Iran on be half of the buyer.

OPAP Consultancy is ready to act as your sole agent to buy both oil products and petrochemical products.

OPAP under the buying representative contract will follow your order directly with manufacturers and related organizations like Iran Energy Exchange or Iran Mercantile Exchange and with International affair office of NIOC .

OPAP consultancy  will take care of buying process and follow it to end of delivery and shipments.

OPAP consultancy accepts orders for oil products like gas oil,gasoline, fuel oil (mazut),bitumen, kerosene ,methanol, solvent 402, base oils and other oil products and polyethylene , poly vinil chloride,polypropylene and other petrochemical products origin Iran,   


Advantageous of consult with OPAP

We save your time 100% on sourcing the right suppler, 
Negotiation with suppliers 
Comparing price and terms and selecting not only the right one but the best one
Obtaining the competitive price from suppliers
Making agreement with the manufacturer or the supplier based on your desired terms so as you will not need to negotiate and make agreements no more .

OPAP consultancy offers best consulting service to buyers of oil and petrochemical products in Iran


Recently Offered

Kharg Petrochemical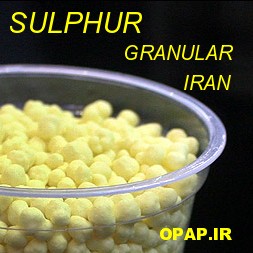 Sulphur Granular kharg
30000 mt
FOB Kharg
Price of Sulphur Granular kharg 122 USD/mt
Introduction

Pasargad oil co.
Cutback MC250 MC30
2000 mt
Exwork Factory
Price of Cutback MC250 MC30 on demand/mt