Brand: Russia

---
Supply offer: Gasoline A95 Russia

---
Specification: Gas oil , origin Russia, Octane 95, Density 785, Ron 95 , Mon 851, lead 0, Sulphur 0.005, Color transparrent and clear,Benzene 1 max

---
Quantity: 60000 mt

---
Delivery term: FOB Astrakhan

---
Offer Date: 2018/05/25

---
Shipment time: 20 days

---
Validity : Suppliable

---
Price of Gasoline A95 Russia Platts -50 USD/mt
---
Send An Order
Introduction

Gasoline A95 Russia
 Gas oil , origin Russia, Octane 95, Density 785, Ron 95 , Mon 851, lead 0, Sulphur 0.005, Color transparrent and clear,Benzene 1 max
Gasoline octane 95 origin Russia for export to Kurdistan for use in light gasloline engins 
Supplies gasoline origin Russia
Gasoline delivered at port Astrakhan Caspian sea 
Gasoline Octane 95 for transit and export to Kurdistan

OPAP offers purchase consulting service to buyers of gas oil from Russia to export to Kurdistan.
Price of gasoline origin Russia for each month will be regulated according to price of Gasoline at MED PLATTs with agreed discount with the buyer.
Deal terms to buy gasoline origin Russia:
Gasoline Octane number A80-A92-A95
Specification of Gasoline: according to attached specification
Quantity : 60000mt for one year and 5000mt/month 
Delivery term: FOB Astrakhan Russia
Shipments: 4500 to 5500 mt each shipment
First delivery of gasoline: with 10 days from issuing LC
Payment : By LC at sight against shipping documents and inspection report at destination port or BG for two month shipments and payment in cash against shipping documents at loading port.

Payment guarantee by deposit of money in exchange company as deposit with higher prices accepted.

The buyer of gasoline origin Russia need to deposit money for buying service , commission,  before introduction to the seller for negotiation.

Procedure to by gasoline origin Russia:
1- LOI with last bl from buyer and fund proof
2- Agreement on contract terms
3- Obligation to buy by the buyer with agreed terms and deposit of money for commission in a money exchange company
4- Introduction to the buyer for signing contract 
5- Issuing LC and the seller commences for shipment

The buyer need to issue request confirming offered terms for gasoline from Russia to be delivered in Astrakhan port.
Specification of Gasoline A95 Russia
Specification of Gasoline A95 Russia :
Gas oil
origin Russia
Octane 95
Density 785
Ron 95
Mon 851
lead 0
Sulphur 0.005
Color transparrent and clear
Benzene 1 max
Recently Offered

Shazand Refinery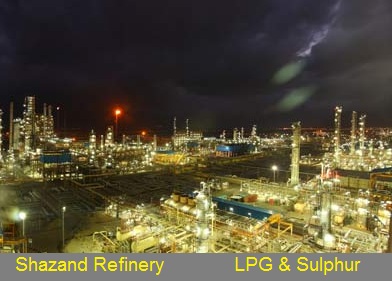 LPG Shazand
3000 mt
Exwork Shazand Refinery
Price of LPG Shazand 372.5 USD/mt
Introduction

Pasargad oil co.
Cutback MC250 MC30
2000 mt
Exwork Factory
Price of Cutback MC250 MC30 on demand/mt