Brand: Tondgooyan

---
Supply offer: PET Bottle Grades

---
Specification: PET Polyethylene Terephthalate,bottle grade, Viscosity 790-840 (dL/g), Acetaldehyde 1 Mg/kg,DEG ≤ 1.8 % (wt), Melting point 249 (Ċ), COOH 32, Color 95 max for factor L and 1 max for factor B, normal usage , food grade

---
Quantity: 2000 mt

---
Delivery term: Exwork Imam Khomeini port

---
Offer Date: 2019-03-31 00:00:00

---
Shipment time: 15 days

---
Validity : Suppiable

---
Price of PET Bottle Grades on demand/mt
---
Set Your Order
Introduction

PET Bottle Grades
PET Polyethylene Terephthalate,bottle grade, Viscosity 790-840 (dL/g), Acetaldehyde 1 Mg/kg,DEG ≤ 1.8 % (wt), Melting point 249 (Ċ), COOH 32, Color 95 max for factor L and 1 max for factor B, normal usage , food grade 
Bottle Grade PET resins used for producing for normal and food contact bottles and containers 
OPAP offers purchase service to importers and exporters of Polyethylene Terephthalate - PET and other polymers from Iran.
The price of Polyethylene Terephthalate - PET is valid at the date of offer.
For quotation please provide fund proof or one of your last BLs as resume.

Deal Terms:
Product Name: Polyethylene terephthalate
Packing: 25Kg bags
Delivery term: Exwork factory (The forwarder of the buyer is responsible for shipment from factory to destination of the buyer)
Quantity: 2000mt minimum 
Shipment start: with 10-15 days from completion of payment
Price: will be quoted by factory at the date of proforma 
          For exact quotation there is need to loi with fund proof and access to the buyer
Payment for spot quantity:105% in advance to the account of the factory out of Iran
Payment for contracts:10% advance payment for total contract and Balance Payments can be regulated for each 500-1000 mt shipments
Commision:2% will be paid by the buyer separately 

Purchase Procedure:
1-	Loi along with Fund proof and Resume and copy of passport and establishment papers
2-	Important: Confirming the official price of factory, delivery and payment term and procedure
3-	Following the order by purchase consultant and making quotation 
4-	Reconfirming prices and deal terms by the buyer
5-	Closing purchase consulting contract
6-	Applying for deposit of commission in an exchange shop
7-	Following the order and issuing proforma

Certificates obtained and applied for PET products:
1-ISO     9001:2008 TUV NORD Iran -Germany
2-ISO     14001:2004 TUV NORD Iran -Germany
3-OHSAS18001:2007   TUV NORD Iran -Germany
4-ISO 50001:2011   TUV NORD Iran -Germany
5-ISO 10002:2004   TUV NORD Iran -Germany
6-NPC SUGGESTION SYSTEM MANUALS   TUV NORD Iran -Germany
7-ISO /TS 29001:2010   TUV NORD Iran -Germany
8-ISO 22001:2005 TUV NORD Iran -Germany
9-HACCP TUV NORD Iran -Germany
10-ISO 17025:2005   DAKKS Germany

Usages of Bottle grade PET Resins Origin Iran Tondgooyan 
         Routine Products
1.BG-780Sor N:Production by thermo forming of bottles of mineral water and films for packing of foods
2.BG-820S or N:Production of bottles of gaseous beverages, edible oils and detergent and sanitary
3.AM S or N:Middle products for solid polymerization and usage in fiber industry 
          Will be produced on demand
4.BG-730S or N:Packing and production of single string threads
5.BG-760S or N: Production by thermo forming of bottles of mineral water and films for packing of foods
6.BG-800 S or N:Production of bottles of various beverages and edible oils
7.BG-840 S or N:Containers with volume of one gallon for keeping liquids
8.FG-640 :Packing industries, Electronic Industries, Design and Decoration industries
9.BG 780/800/820/840 (FH) S or N:Production of bottle and containers for food contact specially for carbonated soft drink, still and gaseous mineral water, edible oils, sauces and vinegar, detergent and cosmetic and shampoos bottles
         Under development         
10.HF-820/840:For use in packing industries of food products where need to sterilization and pasteurization or with acidic quality

Introduction of Polyethylene Terephthalate - PET
From Wikipedia, the free encyclopedia
Names
IUPAC name
Poly(ethyl benzene-1,4-dicarboxylate)
Identifiers
CAS Number     25038-59-9 
Abbreviations 	PET, PETE
ChemSpider 	    none
ECHA InfoCard 	100.121.858
Properties
Polyethylene terephthalate (sometimes written poly(ethylene terephthalate)), commonly abbreviated PET, PETE, or the obsolete PETP or PET-P, is the most common thermoplastic polymer resin of the polyester family and is used in fibres for clothing, containers for liquids and foods, thermoforming for manufacturing, and in combination with glass fibre for engineering resins.
It may also be referred to by the brand names Terylene in the UK,[5] Lavsan in Russia and the former Soviet Union, and Dacron in the US.
The majority of the worlds PET production is for synthetic fibres (in excess of 60%), with bottle production accounting for about 30% of global demand.[6] In the context of textile applications, PET is referred to by its common name, polyester, whereas the acronym PET is generally used in relation to packaging. Polyester makes up about 18% of world polymer production and is the fourth-most-produced polymer after polyethylene (PE), polypropylene (PP) and polyvinyl chloride (PVC).
PET consists of polymerized units of the monomer ethylene terephthalate, with repeating (C10H8O4) units. PET is commonly recycled, and has the number 1 as its resin identification code (RIC).
Depending on its processing and thermal history, polyethylene terephthalate may exist both as an amorphous (transparent) and as a semi-crystalline polymer. The semicrystalline material might appear transparent (particle size less than 500 nm) or opaque and white (particle size up to a few micrometers) depending on its crystal structure and particle size.
The monomer bis(2-hydroxyethyl) terephthalate can be synthesized by the esterification reaction between terephthalic acid and ethylene glycol with water as a byproduct, or by transesterification reaction between ethylene glycol and dimethyl terephthalate (DMT) with methanol as a byproduct. Polymerization is through a polycondensation reaction of the monomers (done immediately after esterification/transesterification) with water as the byproduct. 
Specification of PET Bottle Grades
Specification of PET Bottle Grades :
PET Polyethylene Terephthalate
bottle grade
Viscosity 790-840 (dL/g)
Acetaldehyde 1 Mg/kg
DEG ≤ 1.8 % (wt)
Melting point 249 (Ċ)
COOH 32
Color 95 max for factor L and 1 max for factor B
normal usage
food grade
Recently Offered

NIOC

Heavy End Iran
165000 BBL
FOB Asaluyeh
Price of Heavy End Iran -6.5 USD/BBL
Introduction

Turkmenistan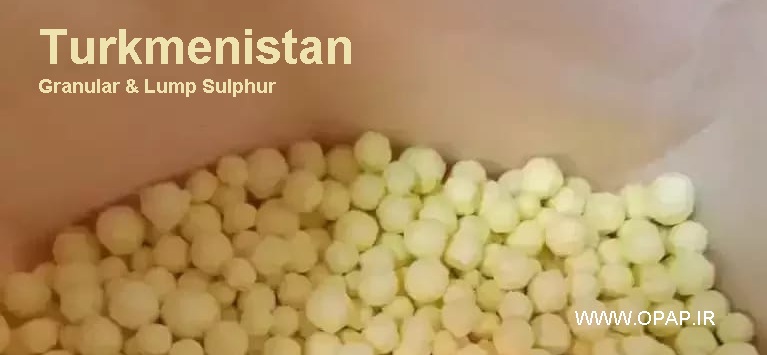 Granular Sulphur Turkmenistan
25000 mt
FOB BandarAbbas
Price of Granular Sulphur Turkmenistan 420 USD/mt