Set order for Cutback MC250 MC30




Offer Detail
 


Product Cutback MC250 MC30
Specification:  Cutback bitumen, Grades MC250, MC30, degree of permeability 120-250, density 250-500, flash point 250 
Quantity:  2000
Delivery Term  Exwork
Price  on demand
Description:  Soluble Bitumen MC250 and MC30 
Cutback Bitumen MC250 and MC30 
OPAP brokerage is ready to accept orders for MC cutback bitumen from exporters and importers from Iran.
In order to find out the price of cutback bitumen, you need to request along with financial confirmation from your bank.

Application of Cutback bitumen: Cutback bitumen MC250 and MC30 used for initial sublimation of surfaces where penetration is hard for normal bitumen after which will be applied as final coating.
Cutback bitumen is produced at different viscosities according to customers order.

Terms of sale of MC cutback bitumen: 
Product Name: Cutback Bitumen 
Grades: MC30, MC 250 or special orders
Specification of Cutback bitumen: According to specification as attached sheet.
Dealer and Contractor: Pasargad Factory 
Packing: Bulk or Barrel
Quantity: At least 2000 tons
Term of delivery: Exwork Factory 
Place of delivery: Tabriz, Arak, Tehran, BandarAbbas, Abadan
The price of cutback bitumen:  will be invoiced against providing resume or financial capability letter
Payment Term for monthly contract: Prepayment equal to 20% of the contract and payment of the value of each shipment before delivery. The payment accepted in the form of a Iran rial to the account of the factory in Iran.
Payment Term for spot orders: Prepayment equal to 105% of the value of proforma before delivery
Time to deliver Cutback bitumen MC: Ten to fifteen days 

Order Proedure:
1- Request and resume or financial confirmation for initial inquiry
2. Signing of a brokerage agreement and making deposit in a currency exchange
3- Follow the order by purchasing and negotiating broker and obtaining quota and issuing proforma by factory
4- Verifying the proforma and following instruction by the buyer

Introduction of cutback Bitumen:
The soluble bitumen or cutback bitumen is obtained by dissolving pure tar in solvents or petroleum oils such as gasoline, kerosene, oils. The type and quality of solution bitumen depends on the quality of pure base and type and amount of solvent.
The psychometric content of bitumen is less or more depending on the amount of solvent used. 
The reasons for using soluble bitumen include the lack of access to bitumen heaters, the degradation of bitumen at high temperatures, the cooling of bitumen during work, the inability to penetrate porous minerals, the need for workers to be safe, and fire.
Road-dispersible bitumen is used for surface, penetrating, surface asphalt, industrial cold or mixed mixtures. The impeller conveyor (MC) is made of solubilizing pure ash in kerosene, which is the number of suffixes representing viscosity of bitumen in terms of stent stokes.
The soluble bitumen is classified according to the degree of viscosity and is divided into three groups according to its speed and type of solvent.
Rapid bitumen (RC) is obtained from the dissolution of the base bitumen in gasoline and is carried out by the rapid pouring of gasoline. 
The retardant bitumen is obtained from the solubility of the base bitumen in the kerosene, which is that the rate of solvent evaporation from the gasoline is slower and gives more time to apply the original coating.
The SCR bitumen, or the distillation of pure bitumen, is obtained in oils and petroleum solvents such as diesel oil or black oil, or, like pure asphaltene, directly from distillation of crude oil, which, in the current state, still does not contain solvent oils. It takes a long time to take full care of these bitumen after taking it.

---
How Set order by OPAP Consultancy

We are happy from your attendance on our website.
Please send your order with full detail and introduce your company with resume.

Your order will be considered closely and you will receive answer in a few days with full terms and procedure.

In case you agreed with offered terms and procedure ,the buyer need to close buying consultancy contract with us and apply for conditional guarantee in bank or by money exchange company.

So the buyer need to be familiar with Iran organizations and regulations and it is better to hire a representative to follow his deal in Iran on be half of the buyer.

OPAP Consultancy is ready to act as your sole agent to buy both oil products and petrochemical products.

OPAP under the buying representative contract will follow your order directly with manufacturers and related organizations like Iran Energy Exchange or Iran Mercantile Exchange and with International affair office of NIOC .

OPAP consultancy  will take care of buying process and follow it to end of delivery and shipments.

OPAP consultancy accepts orders for oil products like gas oil,gasoline, fuel oil (mazut),bitumen, kerosene ,methanol, solvent 402, base oils and other oil products and polyethylene , poly vinil chloride,polypropylene and other petrochemical products origin Iran,   


Advantageous of consult with OPAP

We save your time 100% on sourcing the right suppler, 
Negotiation with suppliers 
Comparing price and terms and selecting not only the right one but the best one
Obtaining the competitive price from suppliers
Making agreement with the manufacturer or the supplier based on your desired terms so as you will not need to negotiate and make agreements no more .

OPAP consultancy offers best consulting service to buyers of oil and petrochemical products in Iran


Recently Offered

South Pars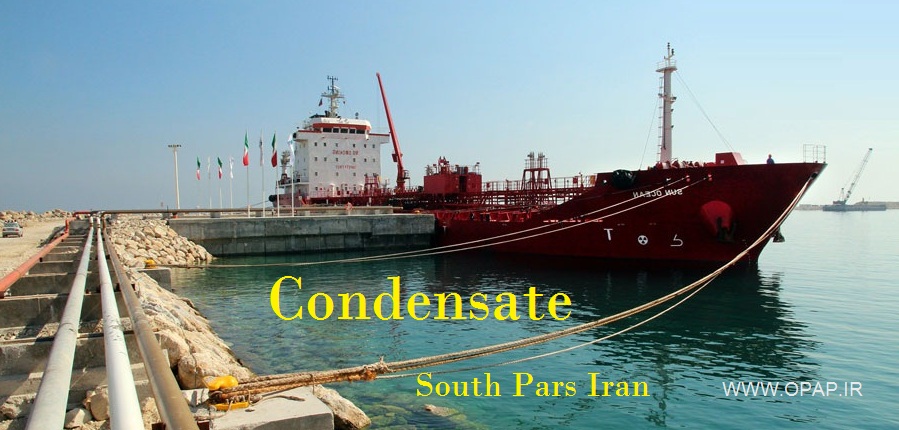 Condensate South Pars
1000000 BBL
FOB Asaluyeh
Price of Condensate South Pars 58.43 USD/BBL
Introduction

Pasargad oil co.
Cutback MC250 MC30
2000 mt
Exwork Factory
Price of Cutback MC250 MC30 on demand/mt