Brand: Shiraz Oil Refinery

---
Supply offer: Solvent 402 Shiraz

---
Specification: Solvent 402 , producer Shiraz Refinery , Packing bulk , Density 785-795 kg/m3,Sulphur 0 % ,IBP 156,FBP 215-218,Flash point 48, Color 29,Aromatics 20

---
Quantity: 5000 M3

---
Delivery term: Exwork Shiraz

---
Offer Date: 2017-12-29 00:00:00

---
Shipment time: 5 dyas

---
Validity : valid

---
Price of Solvent 402 Shiraz 417 USD/M3
---
Set Your Order
Introduction

Solvent 402 Shiraz
Solvent 402 , producer  Shiraz Refinery , Packing  bulk , Density 785-795 kg/m3,Sulphur 0 % ,IBP 156,FBP 215-218,Flash point 48, Color 29,Aromatics 20
Solvent 402 for export from Iran for paint industry , textile, vanishings,homecare products,polishes , bitumen

Solvent 402 Origin Iran Shiraz Refinery
Export Solvent 402 (white Spirit)from Shiraz Refinery

Solvent 402 as named white spirit produced in several state owned and private refineries in Iran with small differences in specification.

Solvent 402(white spirit) delivered with Exwork term by all refineries so as the importer of solvent 402 from Iran need to close contract direct with refineries and follow regulations by the factories .

Price of solvent 402 (White Spirit):
Price of solvent 402 for this offer id 466.11 USD/Cubic Meter Exwork

Conversion of price of solvent 402 from cubic meter to metric 
Price of solvent in mt = price of solvent in cubic meter divided by density of solvent so price of solvent 402 for this offer : 417/0.790 = 531.3 USD /MT
In case the buyer of solvent 402 would like to buy on FOB term  or would like to pack the solvent in steel drums , then there is need to buy from a re-seller trading company.

In a few words the buyer is better to buy direct from refinery and accept delivery on Exwork term and packing in bulk in tanker or iso tanks by introducing his forwarder to the refinery so as no need to enter third party company into deal and all deal terms are safe for the buyer .

Other option is deal with a re-seller and packing company who will buy from refinery on behalf of the buyer and after pack will declare for exportation.

Deal Terms o buy solvent 402 fro Shiraz Refinery:

Inspection of quantity is based on factor meter.
The buyer need to present passport copy , company establishing documents showing authorized ones for signing contract ,Fund proof and need to introduce an agent for official works and payment and delivery. 
For each liter of product the buyer need to pay 100IRR for weighing and loading costs and 9% of VAD tax equal to 109000 IRR/1000 LITER direct to refiner account No. 705664889 Tejarat Bank of Iran

Declaration for clearance for export of solvent 402 is accepted only for bulk in tanker of iso tanks and iso tanks will be sealed by refinery for export.
If buyer of his agent proceed for packing in drum , Shiraz refinery has no obligation for declaration and this is the buyer who will proceed for declaration and export officials.
Balance payment based on price of currency in date of contract.

Product bought by foreign client will be declared by Shiraz refinery name as exporter.
So the product is free from 9% VAT  but need to pay 9% VAT for weighing and loading costs.
Foreign clients need to puta banking bill or cheque as guarantee to export and clear from costum and present export clearance green paper to refinery and take back his cheque.
 
OPAP Purchase Consultancy offers best buying service to importers and exporters of white spirit from Iran with least markups and shortest deal process.
Buy solvent through OPAP and save your time and money.
       
Specification of Solvent 402 Shiraz
Specification of Solvent 402 Shiraz :
Solvent 402
producer Shiraz Refinery
Packing bulk
Density 785-795 kg/m3
Sulphur 0 %
IBP 156
FBP 215-218
Flash point 48
Color 29
Aromatics 20
Recently Offered

Turkmenistan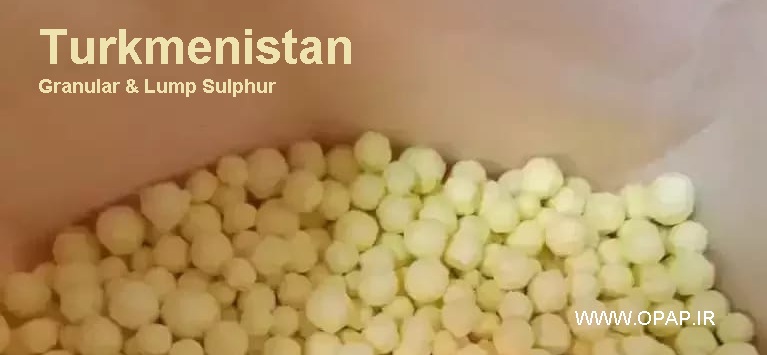 Granular Sulphur Turkmenistan
5000 mt
DAT on wagon BandarAbbas
Price of Granular Sulphur Turkmenistan 153 USD/mt
Introduction

Russia
JET A-1 Aviation Kerosene
5000000 BBL
FOB Ust-Luga
Price of JET A-1 Aviation Kerosene Minus 4 USD/BBL