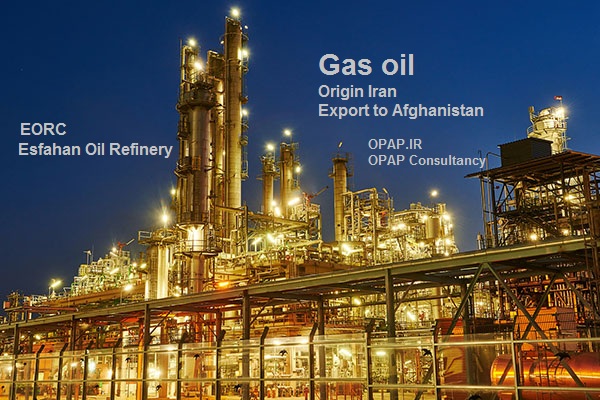 Gas Oil 5000 PPM




---

Brand: NIOPDC

---

Product: Gas Oil 5000 PPM

---

Specification: Gas oil, Origin Iran,Sulphur 5000 ppm ,Density 820-860 kg/m3,Pour point 3max,Flash point 54 min

---

Quantity: 16000 mt

---

Delivery term: Exwork Bandar Abbas

---

Offer Date: 2022-11-21 07:11:56

---

PG Platts price for  Gas Oil 5000 PPM is  USD/mt

---

Discount on base of PG Platts:   USD/mt

---

 Price of Gas Oil 5000 PPM 930 USD USD/mt

---

Set Your Order

Introduction

Gas Oil 5000 PPM
Gas oil, Origin Iran,Sulphur 5000 ppm ,Density 820-860 kg/m3,Pour point 3max,Flash point 54 min
Gas oil to export to Afghanistan for use in diesel engins and power generator and diesel motors

The Price of Gas Oil 5000 PPM in PG Platts is /mt
The discount for this offer is /mt
The price of light Naphtha is /mt at the date of offer 
The price of light Naphtha is valid at the date of offer , for update please provide your last BL and LOI
Gas oil 5000 PPM
Gas oil 5000 PPM origin Iran for Afghanistan

OPAP supplies Gas oil origin Iran to exporters and importers of gas oil to Afghanistan .
The Price of gas oil 5000PPM is valid at the date of offer.
For any update there is need to fund proof and business card of CEO and LOI.

Deal with NIOPDC: 
1-Gas oil 
2-specification of gas oil as attached with 5000ppm sulfur content 
3-Destination:Afghanistan
4-Packing of gas oil : bulk
5-Delivery term of gas oil : Exwork storages on seller option
6-Price of gas oil 5000PPM: as offered above Exwork storages of NIOPDC
 the price of gas oil is for Afghanistan
 for other destinations like Kurdistan, Turkey,Uzbekistan need update of price with the seller              
7- Quantity:10000mt minimum   
8-Payment: by cash in advance in foreign currencies out of Iran to the account of the refinery
9-Payment Term: 20% of the value of the proforma in advance to the account of the seller and balance for each shipment before loading
10-Contract bond guarantee: 10% of advance payment assumed as  performance bond guarantee
11-Delivery and shipment starts in less than 7 days 

Procedure to buy gas oil from Isfahan:
1- The buyer issues Request, resume, fund proof, Passport copy and target price 
2- Offering deal terms by OPAP consulting company 
3- The buyer signs consulting contract and deposits consulting fee in money exchange shop to be paid against proforma invoice
4- Issuing proforma by the seller 
5- Verifying proforma and following instructions 

Documents needed for buying gas oil fro Afghanistan:
1- LOI to NIOPDC Confirming price , terms of deal issued by the seller
2- Papers for establishing of the company of the buyer certified by the embassy of Iran,
3- Resume for verification
4- Fund Proof from the buyers bank for verification
5- Passport copy of the buyer
6- The buyer issues a letter to OPAP authorizing us as consulting company and confirms the buyer is ready to deposit money in an exchange company for consulting fee.

Please issue your LOI to OPAP as consulting company with resume for start.
Specification of Gas Oil 5000 PPM

Gas oil
 Origin Iran
Sulphur 5000 ppm 
Density 820-860 kg/m3
Pour point 3max
Flash point 54 min