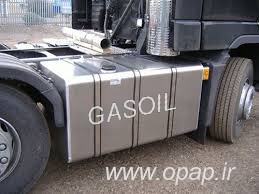 Brand: Tabriz

---
Supply offer: Gas Oil Tabriz

---
Specification: Gas oil , Origin Iran, Density 820-860 kg/m3, Pour point 3max, Flash point min 54,Sulphur 0.7-1 %

---
Quantity: 10000 mt

---
Delivery term: Exwork Tabriz

---
Offer Date: 2020/01/05

---
Shipment time: 10 days

---
Validity : Suppliable

---
Price of Gas Oil Tabriz 460 USD/mt
---
Send An Order
Introduction

Gas Oil Tabriz
Gas oil , Origin Iran, Density 820-860 kg/m3, Pour point 3max, Flash point min 54,Sulphur 0.7-1 % 
Gas oil used as fuel in diesel engines and power generator and diesel motors
Diesel Fuel Gas Oil
Gas Oil Tabriz Refinery
Gasoil for export to Kurdistan, Armenia, Turkey, Uzbekistan
OPAP offers purchase consulting service to importers of gas oil from Tabriz refinery for export to Kurdistan and Armenia.
The Price of gas oil is valid at the date of offer.

How to buy gas oil from Iran: 
Option A: Payment through exchange shop:
1- Seller is a trading company
2- Delivery term : Exwork factory Bandar or DAT Erbil or Sulaymaniyah. shipment to destination is acceptable by adding transportation cost 
3- Payment: through exchange shop against CMR at origin or against clearing in Irag customs
4-performance Bond guarantee: 20 percent of value of contract value will be deposited near exchange shop by the buyer
4- The Price of gas oil: : 450 USD/mt Exwork Tabriz refinery or 505USD/MT DAT Erbil Kurdistan
5- Quantity:50000mt minimum 
6- Specification:7000PPM gas oil as attached specification

For any update there is need to fund proof and resume from buyer with target price

B:Deal with NIOPDC: Advance payemt and Exwork 
Price of gas oik is valid only at the date of offer. 
Price of gasoil  is 450 USD/MT Exwork Tabriz for 50000 mt orders
For shipment of gasoil the buyer shall arrange for transportation from tank storage on in Tabriz.
The buyer need to accept pricing by the seller at the date of contract. 
The price of gasoik will be paid in EUR out of Iran or in IRR in iran  to the account of the seller. 
Main terms by NIOPDC as exporter of gasoil: 
1-Gas oil specification as attached with 0.7-1% sulfur content
2-Destination Kurdistan, Armenia , Turkey,this offer is for Kurdistan
3-Packing of gas oil : bulk
4-Delivery term of gas oil : Exwork factory Tabriz
5-Price of gas oil: as offered at the date of offer  
6-Payment of the value of gas oil accepted in both foreign currencies or IRR to the account of the refinery out or inside of Iran respectively.
7-Payment Term: 103% of the value of the proforma in advance to the account of the seller
8-Contract bond guarantee: 10% of total value of contract in cash in advance to the account of the seller or as bank guarantee from domestic banks
9-Delivery and shipment starts in less than three days and the buyer has 29 days for shipment

Procedure to buy gas oil from Tabriz:
1- Issuing Request, resume, fund proof, Passport copy and target price 
2- Offering deal terms by OPAP consulting company
3- The buyer signs consulting contract and deposit consulting fee in money exchange shop to be paid against proforma4- Issuing proforma by the seller 
5- Verifying proforma and following instructions 

Please issue you lOI with resume addressed to OPAP purchase consultancy.
Specification of Gas Oil Tabriz
Specification of Gas Oil Tabriz :
Gas oil
Origin Iran
Density 820-860 kg/m3
Pour point 3max
Flash point min 54
Sulphur 0.7-1 %
Recently Offered

Russia
Wheat Flour Russia
2000 mt
CFR Anzali
Price of Wheat Flour Russia --/mt
Introduction

Rental Jack Up Rig
1 unit
CIF Iran
Price of Rental Jack Up Rig TBA/unit