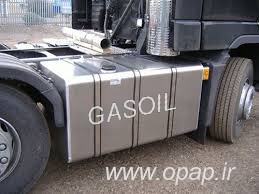 Brand: Tabriz

---
Supply offer: Gas Oil Tabriz

---
Specification: Gas oil , Origin Iran, Density 820-860 kg/m3, Pour point 3max, Flash point min 54,Sulphur 0.7-1 %

---
Quantity: 10000 mt

---
Delivery term: Exwork Tabriz

---
Offer Date: 2019/01/25

---
Shipment time: 10 days

---
Validity : Suppliable

---
Price of Gas Oil Tabriz 510 USD/mt
---
Send An Order
Introduction

Gas Oil Tabriz
Gas oil , Origin Iran, Density 820-860 kg/m3, Pour point 3max, Flash point min 54,Sulphur 0.7-1 % 
Gas oil used as fuel in diesel engines and power generator and diesel motors
Diesel Fuel Gas Oil
Gas Oil Tabriz Refinery
Gasoil for export to Kurdistan, Armenia, Turkey, Uzbekistan
OPAP offers purchase consulting service to importers of gas oil from Tabriz refinery for export to Kurdistan and Armenia.
OPAP purchase consultancy supplies buying service for both spot gas oil orders and yearly contract.

The Price of gas oil is valid at the date of offer.

Main terms by NIOPDC as exporter of gas oil from Tabriz refinery:
1-Gas oil specification as attached with 0.7-1% sulfur content
2-Destination Kurdistan, Armenia , Turkey,this offer is for Kurdistan
3-Packing of gas oil : bulk
4-Delivery term of gas oil : Exwork factory Tabriz
5-Price of gas oil: 510 USD/MT at the date of offer  
6-Payment of the value of gas oil accepted in both foreign currencies or IRR to the account of the refinery out or inside of Iran respectively.
7-Payment Term: 103% of the value of the proforma in advance to the account of the seller
8-Contract bond guarantee: 10% of total value of contract in cash in advance to the account of the seller or as bank guarantee from domestic banks
9-Delivery and shipment starts in less than three days and the buyer has 29 days for shipment

Procedure to buy gas oil from Tabriz:

1- Request to OPAP as consultancy along with resume need for preparing offer
2- The Buyer confirms offer and issue fund proofs along with essential documents addressed to NIOPDC.
3- The buyer signs consulting contract and deposit consulting fee in money exchange shop to be paid against proforma
4- The buyer receives and verify the proforma(allocation)from NIOPDC or Refinery and apply for contract and payment to the seller 
5- Delivery and shipment of gas oil starts

Please issue you lOI with resume addressed to OPAP purchase consultancy.
Specification of Gas Oil Tabriz
Specification of Gas Oil Tabriz :
Gas oil
Origin Iran
Density 820-860 kg/m3
Pour point 3max
Flash point min 54
Sulphur 0.7-1 %
Recently Offered

NIOC
Fuel Oil CST380 FOB
35000 mt
FOB Bandarabbas
Price of Fuel Oil CST380 FOB PG Platts -15 USD/mt
Introduction

Amir Kabir
EX1 GF 7740F2
2000 mt
Exwork Mahshahr
Price of EX1 GF 7740F2 on demand/mt