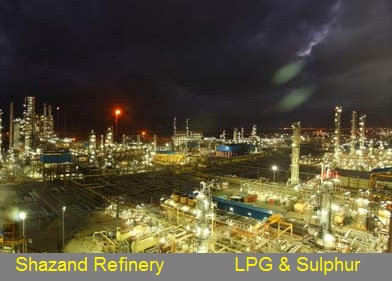 LPG Shazand




---

Brand: Shazand Refinery

---

Product: LPG Shazand

---

Specification: LPG origin Iran Shazand ,C2 0.2MAX, C3 -, C4 -, C5 2 MAX, Hydrogen sulphide, Mercapatan sulphur 0.23 max, Odoring agent 12 

---

Quantity: 3000 mt

---

Delivery term: Exwork Shazand Refinery

---

Offer Date: 2022-10-10 10:07:30

---

PG Platts price for  LPG Shazand is 575 USD/mt

---

Discount on base of PG Platts:  240 USD/mt

---

 Price of LPG Shazand 335 USD/mt

---

Set Your Order

Introduction

LPG Shazand
LPG origin Iran Shazand ,C2 0.2MAX, C3 -, C4 -, C5 2 MAX, Hydrogen sulphide, Mercapatan sulphur 0.23 max, Odoring agent 12 
LPG for use in home for cooking and heating and for used in industries like electric power plants and steam production

The Price of LPG Shazand in PG Platts is /mt
The discount for this offer is 240/mt
The price of light Naphtha is /mt at the date of offer 
The price of light Naphtha is valid at the date of offer , for update please provide your last BL and LOI
LPG origin Iran Shazand Refinery

OPAP offers purchase service to importers of LPG from Iran to neighbor countries, Afghanistan, Pakistan, Armenia, Iraq.

The price of LPG from Shazand is equal to CP ARMACO minus quoted discount Exwork factory.
Price of LPG from Shazand refinery is valid in date of offer.
For update an quotation there is need one of previous CMR or fun proof 

Deal terms as offered by refinery on Iran Energy Exchange website:
Seller of LPG from Shazand is NIOPDC.
Specification of LPG: As attached sheet
Packing: Bulk form
Delivery term: Exwork factory Arak
Payment: 105% in advance to the account of factory in or out of Iran  
Shipment: starts in less than 10 days
Destination of LPG from Shazand: neighbor countries by land
Inspection: inspection by third party company before leaving the yard of factory on buyer cost 

Procedure:
1- The buyer signs purchase consulting contract and applies for payment guarantee in exchange shop
2-The buyer presents all documents and lOI to NIOPDC
3-Allocation will be obtained for the client and proforma will be issued by the refinery
4-The buyer commences for payment and delivery

The buyer need to present LOI with resume and fund proof and passport copy and confirm payment of purchase consulting fee.
Specification of LPG Shazand

LPG origin Iran Shazand 
C2 0.2MAX
 C3 -
 C4 -
 C5 2 MAX
 Hydrogen sulphide
 Mercapatan sulphur 0.23 max
 Odoring agent 12